05-01-2021, 08:44 PM (This post was last modified: 05-01-2021, 09:26 PM by brandonyy4u.)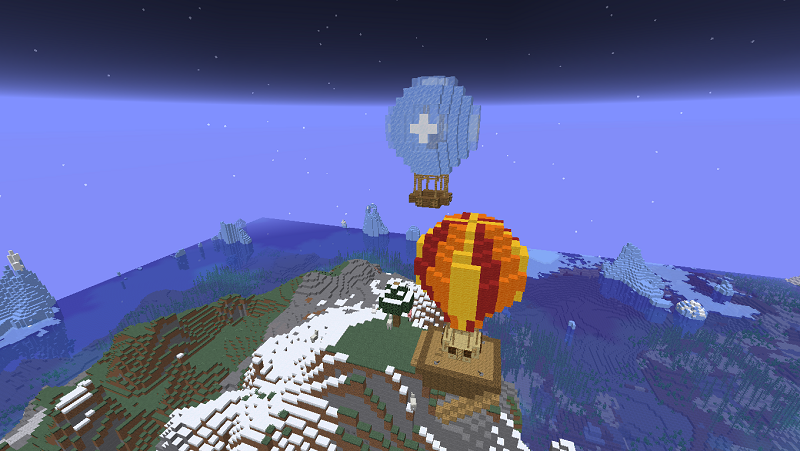 May's Build Contest is: Hot Air Balloons!
*Prizes*
1st Place:
Premium
Rank or $10 Live & Build Gift Card
Set of God Armor & Tools
2nd Place: 50k In Game, Set of God Armor & Tools
3rd Place: 25k In Game, Set of God Armor or Tools
Here's The Rules:
1. Must be done in Survival!
2. If Multiple People work on the build 
Only 1
 gets the prize.
3. Don't beg for blocks! Plenty of time and Plenty of shops!
4. Must Be Related to Monthly Theme!
5. Keep it Family Friendly
6. Add Res Tp or Coords so Players can Judge it!
7. When Voting Starts, Creating Multiple Accounts 
For Votes Will Disqualify and Result in Perm Ban
8. Only Current Server Players are Able to Vote.
(I.E. Mom and Dad can't vote for you unless they play on the server)
9. Bribing for Votes is Not Allowed.
10. Have Fun! Be Creative!
(1 Photo Per Build)
All Pictures of Builds Must be Submitted in Comments Below by:
May 25th 2021, 10pm Est.