---
September Build Contest - brandonyy4u - 08-31-2021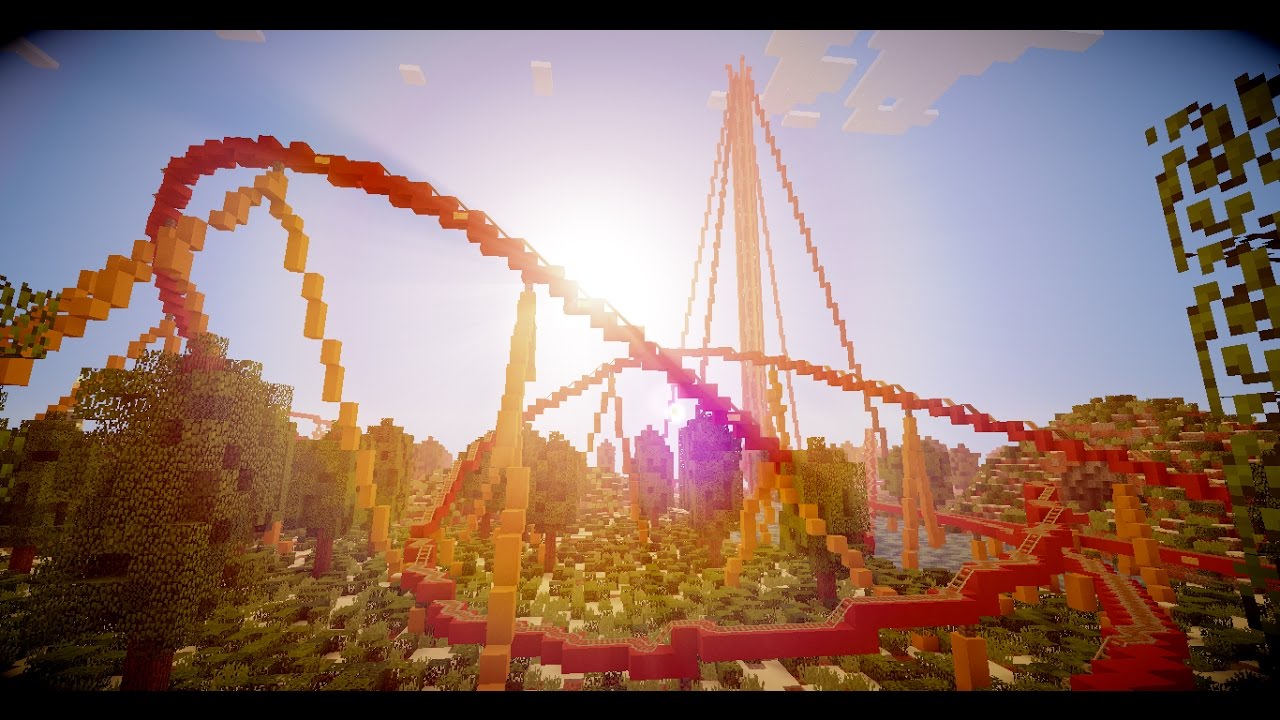 Rollin Rollin Rollin... Keep Those Minecarts Rollin!
Kiddy Coasters, Monster Coasters, Never Ending Coasters!!!
I Want To See Your Design of a Roller Coaster of Your Own!!
Try Using A Furnace Minecart!
Right Clicking It Will Cause it to Move on It's
Own Without Powered Rails! 
1st Place:
Premium
Rank or $10 Live & Build Gift Card
Set of God Armor & Tools, Spawn Egg of Choice, Player Head of Choice 
(Non Staff Head)
2nd Place: 150k In Game, Set of God Armor & Tools
3rd Place: 75k In Game, Set of God Armor or Tools
Here's The Rules:
1. Must be done in Survival!
2. If Multiple People work on the build 
Only 1
 gets the prize.
3. Don't beg for blocks! Plenty of time and Plenty of shops!
4. Must Be Related to Monthly Theme!
5. Keep it Family Friendly
6. Add Res Tp or Coords so Players can Judge it!
7. When Voting Starts, Creating Multiple Accounts 
For Votes Will Disqualify and Result in Perm Ban
8. Only Current Server Players are Able to Vote.
(I.E. Mom and Dad can't vote for you unless they play on the server)
9. Bribing for Votes is Not Allowed.
10. Builds Previously Submitted In Past Build Contest Are 
Unable
 to Be Submitted Again For Future Builds!
11. Have Fun! Be Creative!
All Pictures of Builds Must be Submitted in Comments Below by:
Sept 25th 2021, 10pm Est.
---
RE: September Build Contest - *derpyduk08 - 09-02-2021

hi again! derpyduk08 here (with a broken toe lol) this is my unimpressive submission for the contest, i suck a building coasters, but i feel like this is the best i could do, it features 2 doggos, an above and below ground segment, all easily accessible for all rank players

 i do hope you enjoy, the build is behind my base and in the factory segment (bottom floor) of my base
please let me know if its difficult to find, and i will change the tp point, to arrive, do /res tp derpy, read the signs and you should be good to go,
VOTE FAIRLY AND VISIT EVERYBODY ELSE SO NOBODY GETS LEFT OUT, have fun!!!


---
RE: September Build Contest - Beararaiter - 09-04-2021



Hi guys! It's me, *beararaiter again with another build. I realized that my original build, just a small 32-32 coaster, was not going to stand up to the competition, so I expanded it and added a new coaster to my entry. There is a food shack, two coasters, and a few mini games with exiting prizes! Just do ./res tp WildRide  for a fun time! It would mean the world to me if you guys voted for me, but if you don't want to, it's ok, other builds are probably way better.




---
RE: September Build Contest - Jhoopie - 09-30-2021

Hi all, Pilot here
I made a cave, nether, end rollercoaster.
The res name is /res tp rollercoaster
There are free minecarts there to btw.
And it is not all claimed bc it was a little bit to big.
I hope you like it

---